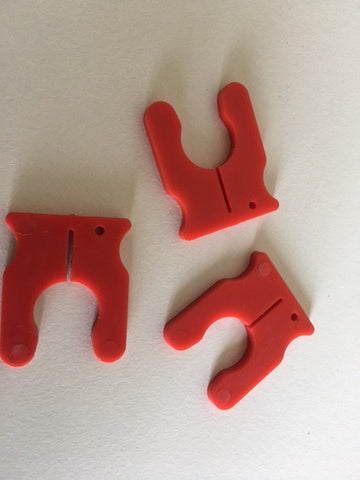 Safety Clips for Sta-Rat Pin Puller
The safety clips help keeping the Sta-Rat pin puller locked for safe storage.
---
---
We Also Recommend
The reloading of the tool requires the body weight of the tool users to push back the spring. That's why we have three different pull force tools for you to choose from.
The rule of thumb here is that if you weigh 175 lbs above, you should order the maximum pull force tool (red). If you weigh between 125 lbs to 175 lbs, please order the medium one (orange). If the user weighs below 125 lbs, please order the light one (yellow).